In this section
Need to speak to somebody now?
Get free, confidential legal advice

Call 08001 225 6653
Mon - Fri 9am - 8:00pm
Sat 9am - 12:30pm
Calls from 4p/min - or get us to call you back
CHRISTMAS 2010: We are closed on the 25th, 27th and 28th December and the 1st and 3rd January. On 24th and 31st December we will close at 6:30pm rather than the usual 8pm.
---
Find a legal adviser in your area
Can I get legal aid?
The legal aid calculator allows you to find out if you could get legal aid for a civil case.
We'll ask you some questions about your problem and financial situation. None of the information entered into the calculator is saved, so it is completely confidential and anonymous.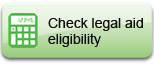 You can print out the results at the end for your own records.
The calculator's results do not guarantee that you will receive legal aid but will act as a guide.
To get the most accurate results you may need to have certain personal documents to hand. If you receive benefits from the National Asylum Support Service (NASS), special rules may apply to you. To find out if they do, you should contact a legal adviser. You can find an adviser by searching our directory.
Important change
A recent change to the civil legal aid means test may affect you if you have also applied for criminal legal aid for a case proceeding through the Crown Court.
From the 11th of January 2010, we will need to consider any monthly payment you or your partner needs to make under a 'contribution order', towards the costs of legal representation in your criminal case. The contribution amount will need to be deducted along with other deductions you make for income tax, national insurance payments, housing costs, etc, when assessing your disposable income.
If you are making a monthly contribution towards the costs of criminal legal aid, and you believe that you will now qualify for civil legal aid, please give evidence of the amount paid to your solicitor.
Not sure what legal aid is and who can get it? Find out more.